Kamp is over. I'm home. And I got the flu. Awesome. But, I am thankful and content.
One of the big teaching philosophies at Kamp is the principle, "I'm Third." Basically, you put God first, others second, and yourself third. It's an easy way to teach kids the concept of serving. But, as a councilor, you can't be third. You're fourteenth. You have 12 kids and co-counselor to put before yourself. Constantly serving. Constantly cleaning spilled kool-aid. Changing wet bed sheets at 2:30am. Serving meals. Scrubbing toilets. Wiping down tables. And dealing with the wheel of torture. Not to mention other counselor responsibilities like writing post cards, birthday cards, and parent postcards. Then writing up character quality sheets for each kid. And you have to do all of this before you can stop and think about yourself.
So, for 13 days, you are giving all of yourself to the 12 kids in your barn. Constantly pouring yourself out. Working your fingers to the bone. And sometimes, kids just leave and don't even say bye. What?! I just gave my everything for you for thirteen days and you walk out of here and don't even say thank you. Don't even say bye. Don't even a wave. Nothing. And they're gone.
You walk away asking yourself why you even did it. What's the point if they aren't even going to acknowledge your hard work? Where are my accolades? My pat on the back? My recognition? Sometimes it never comes. And honestly, it's frustrating. For a while anyway. Until a little realization dawns and you start to see a bigger picture.
I was running in the beautiful Ozark mountains while I was there and a thought crossed my mind. Most of the summer had been stress free, except for the times when I was worried about myself. I realized very rarely during the last few weeks had I been worried or concerned. And it's because I was constantly serving. Constantly giving.
Think about it. When do most people stress? In my world of college and all such related things, people stress at test times, when a relationship is having problems or when there is no money to be had. We hear things like, "I'm going to fail." "I didn't study hard enough." "She won't call me back." "I don't know how I'm going to pay for these things." "I…""I….""I…"
We see a common theme. I'm not saying it's wrong to worry or even have stress. But, to feel stress because we are being selfish is unproductive and all together sideways. However, if we're serving and giving and pouring ourselves out, worry and stress look different. And it isn't about how many pats on the back we get or how many standing applauses we receive.
We serve for the joy of serving. We give because we love to give out of the overflow of a forgiven heart. We work and suffer and bleed generously not for anything in return. But because Jesus gave first and something inside of us is longing to be like him. We are generous with our time and our money and our resources and our service. The reality is, they aren't even our things in the first place.
So, let's give extravagantly. Because there is joy in the act of giving not in receiving in return.
Let us fix our eyes on Jesus, the author and perfecter of our faith, who for the joy set before him endured the cross…
Smile. Laugh. Love.
-kounselorjon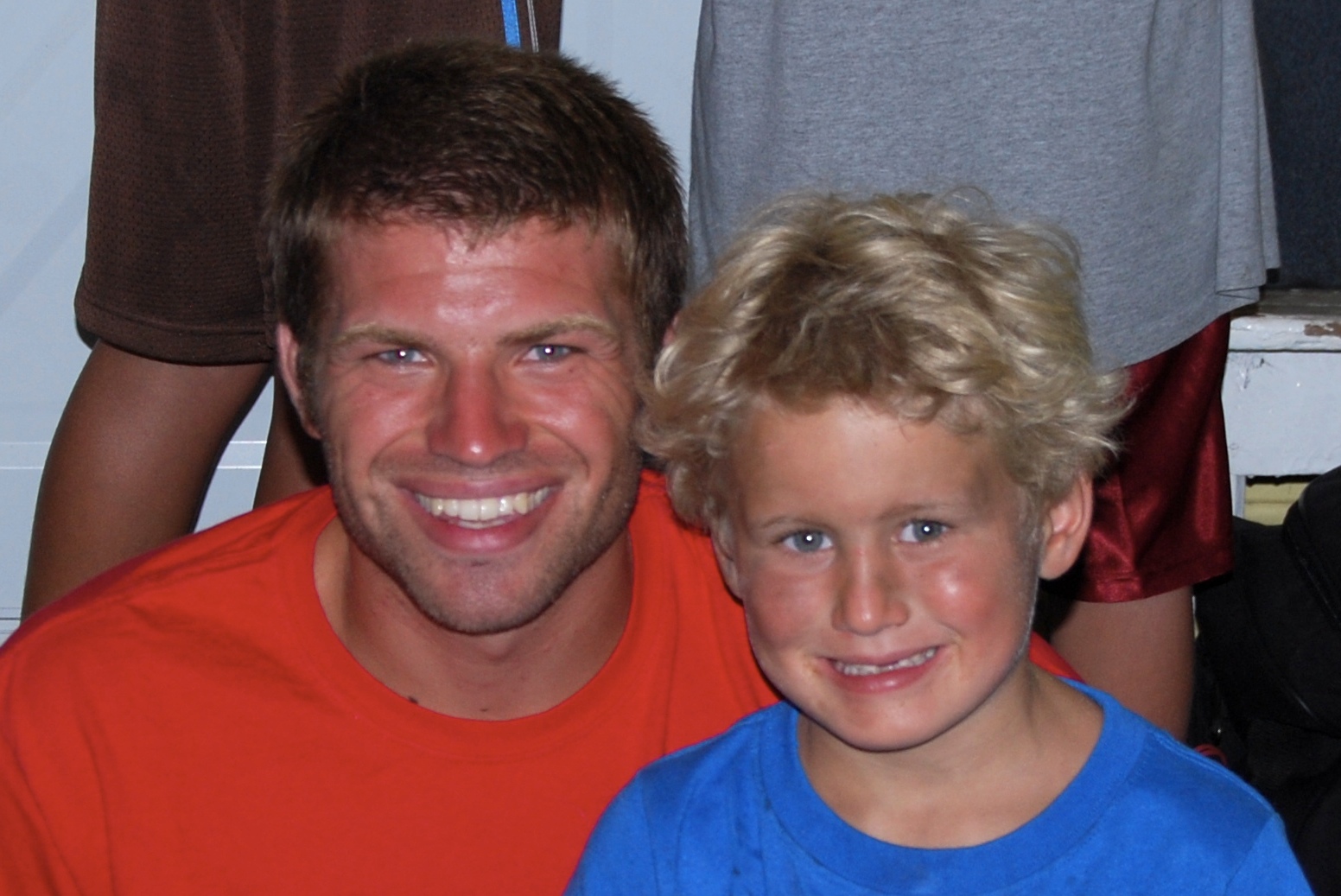 P.s. This is George. He gave me the flu. My favorite kid all summer.